A Review on Quality Assessment Metrics for Edge Bundling Techniques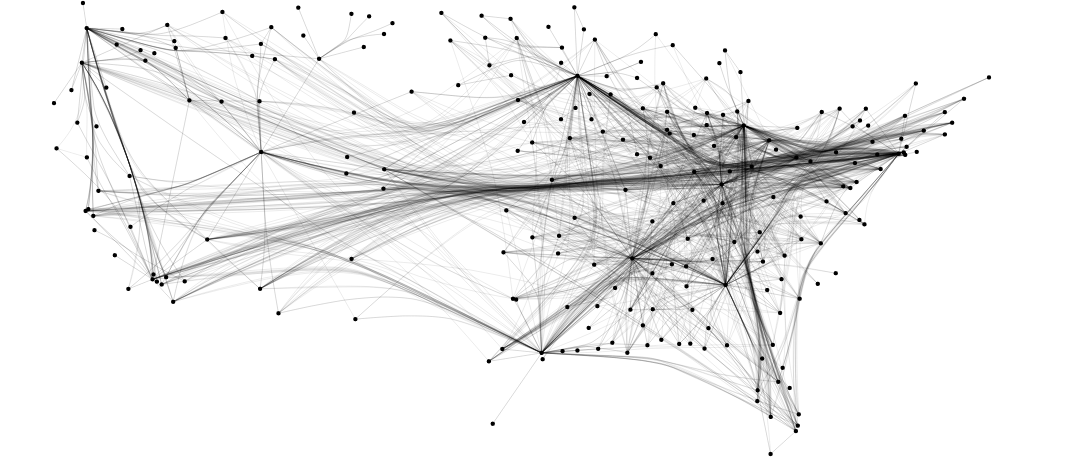 Abstract

Edge-bundling techniques used in graph drawing simplify the graph structure and thereby offers an image easier to comprehend the structure for the human. The article reports metrics that were either used to quantitatively assess the edge-bundling results and/or was employed as the objective functions by the bundling algorithms. The study was conducted by reviewing 56 edge-bundling papers mainly published in VIS, EuroVIS, PacificVIS, and TVCG. Metrics for clutter reduction measure amount of ink usage, moving distances and the lengths of the control points, and curvature factor. Faithfulness is another type of measure that grasps loss of information in the bundled and therefore simplified image. The report compares and argues the advantage and disadvantage of the proposal.
Quality Assessment Metrics
Metrics for Visual Clutter
Pixel counting based approaches
Geometric approaches
Edge distortion
Metrics for Bundling Faithfulness
Faithfulness proposals (Nguyen, Eades, and Hong (2013), Nguyen, Eades, and Hong (2017))
Information faithfulness
Task faithfulness
Change faithfulness
The concept is proposed in (Nguyen, Eades, and Hong (2013), Nguyen, Eades, and Hong (2017)) but practical applications are yet to be seen.
Links
---
References